Lake Chabot Marina Park
Lake Chabot Reservoir is a 315 acre lake that was built in 1874 as a primary source of water for the East Bay. Services include boat rentals, the Marina Cafe, picnicking, grassy play area, horseshoe pits, hiking, bicycling, jogging, and running trails, and seasonal lake boat tours. Lake Chabot offers over 20 miles of hiking trails that connect to the additional 70 miles of trails in adjoining Anthony Chabot Regional Park. Narrow single track trails are closed to bicycles. Enjoy scenic walks on the 280 acre Fairmont Ridge or take the Lake Chabot History Walk. For a preview of the walk, please click here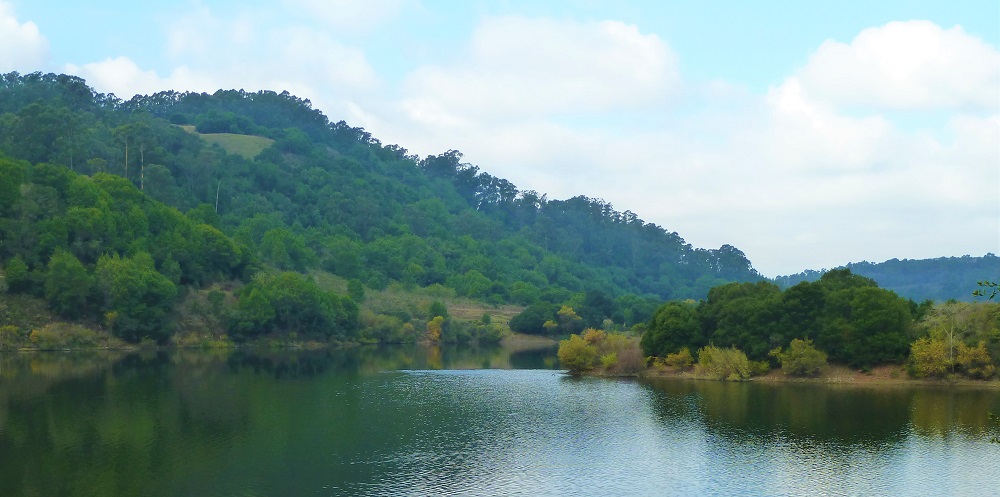 Operating Hours
Park open daily from sunrise to sunset, weather permitting.
Fees
There are parking and dog fees. However, there is free parking on Lake Chabot Road.
Disabled Access
Part of the lake trail loop is paved. There are wheelchair accessible restrooms, drinking fountains and parking spaces.
Map
Click for Map
Address
17936 Lake Chabot Rd
Visit Google Maps for this Address
Directions
In Castro Valley on I-580 westbound, take the Strobridge Avenue exit. Turn right on Strobridge, right on Castro Valley Boulevard, and left on Lake Chabot Road. The Lake Chabot Marina is about two miles ahead on the right. In Castro Valley on I-580 eastbound, exit at Redwood Road and go left, go left at Castro Valley Boulevard, right at Lake Chabot Road, and follow the directions above. From I-580 in San Leandro, exit at Fairmont Drive and go east (uphill). The marina entrance will be to the left at the bottom of the hill.
Contact Info
Phone: 1-888-327-2757 or for TDD: (510) 633-0460, Monday through Friday from 8:30 a.m. to 5 p.m.