Lecture 7
Walk-Friendly City Streets
Thursday May 6, 2021 from 11:00 AM to 12:15 PM
Over the past decade, our streets have become more dangerous for those who walk and bike. Safety is key for our community's health and sustainability. Join Walk San Jose for a conversation about pedestrian safety for older adults, and the fight for safe streets in San Jose. Our guest speaker is the Walk San Jose Program Manager. Image by Brian Merrill from Pixabay.

Hike 8
Virtual Lunch & Learn at Pulgas Ridge: Spring Wildflower Tour
Thursday May 13, 2021 from 12:00 PM to 01:00 PM
Bring your lunch and join us for a virtual walk in a preserve known for its showy spring wildflowers such as Indian warrior, hounds tongue, mules ears, milkmaids, fetid adders tongue, giant trillium, mission bells and more. Pulgas Ridge is home to 90 native species of trees, shrubs, ferns, and flowers. We will teach you how to identify California wildflowers and recommend the best wildflower resources. This special program is hosted in partnership with Midpeninsula Regional Open Space District. Image by Anne Ferguson.

Hike 9
Wait List Only: In-person Wander Among the Oak Groves
Wednesday May 19, 2021 from 10:00 AM to 1:30 PM
Join us for a leisurely walk in a park bustling with birds such as woodpeckers, Say's phoebe, and western bluebirds and a rich diversity of native oak trees. Along the way, we will look for birds and learn about the native oak trees and the land management project taking place in the park. After the walk, we will have a group picnic lunch nearby (optional). Photos by Dulcey Lima from Unsplash and RegalShave from Pixabay.

Level of Difficulty: : Easy
Number of Miles: : 2.0
Location: Guadalupe Oak Grove Park San Jose CA 95120
Hike 10
Wait List Only: In-person Animal Tracks Exploration
Wednesday May 26, 2021 from 10:00 AM to 2:00 PM
Join us for a new hike at Coyote Creek County Park. This excursion takes us along coyote creek covered by shady trees. Along the way, our animal tracks expert will teach us about the wildlife such as coyotes, raccoons, deer, pigs, bobcats and mountain lions that can be found at this park and how to identify their tracks. Everyone will be given tools to identify tracks on the trails. We will end with a bring your own social picnic lunch at Anderson Lake County Park Visitor Center picnic area. Image by Samantha Good from Pixabay.

Level of Difficulty: : Easy
Number of Miles: : 2.0
Location: Coyote Creek County Park, Morgan Hill CA 95037
Lecture 8
The Bitter Truth about Sugar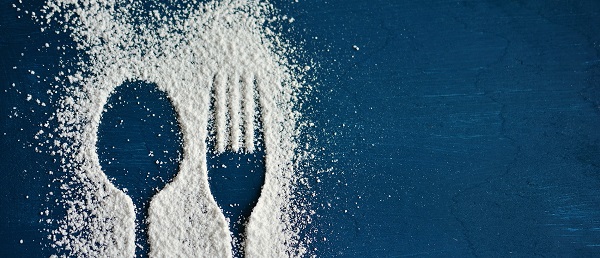 Thursday May 27, 2021 from 11:00 AM to 12:15 PM
Are you pre-diabetic, diabetic or know someone who is? If you answered yes, this is not surprising because in California, 55% of Californians are either pre-diabetic, diabetic or have undiagnosed diabetes. In March, California lawmakers tried to introduce a statewide tax of 2 cents per ounce on sugar-sweetened drinks and failed while cities like Berkeley were successful. The reason for these new taxes is to lower sugar consumption – since it has been on the rise and is at least partly to blame for the U.S. epidemic of obesity and diabetes. In this talk, we will discuss the importance of sugar, how to read food labels to accurately monitor your sugar intake and the science behind sugar cravings so you can control them. We will also explain how excessive sugar in the diet leads to diabetes and other health conditions. The information will be presented in simple terms to make it easy to understand. The seminar is presented by a Ph.D. scientist with more than 24 years of experience. Image by congerdesign from Pixabay.