BAO Cultural Events
SPECIAL NOTICE: All attendees MUST be fully vaccinated. Vaccine cards (paper or digital) will be checked upon arrival. For indoor settings, face masks must be worn when not eating or drinking.
Learn about new cultures, history, technology and more!
BAO members receive a discount on the events. BAO Premium Members ($50 annual fee) receive up to 50% discount and Basic Members (free) receive up to a 25% discount on BAO events. If you are not already a BAO member, and want to join to receive discounts, please Click Here before registering for the events.
**REGISTRATION IS REQUIRED** and space is limited, so please sign up as soon as possible using the registration button below. Detailed information, such as directions, will be sent one week before the event date.
Event 1
Community Living Tour
Friday January 13, 2023 from 10:30 AM to 01:00 PM
Are you an older woman thinking of moving out of your home? Maybe you are interested in living in a shared house with like-minded women who are interested in the arts, outdoors, travel and good food? Join us for a tour of a beautiful home in Saratoga with a BAO member who wants to build an intentional community of intellectually and culturally active women and is looking for someone to live with her. After the tour, we will have a delectable lunch. Please use this link to better understand the purpose of the Community Living Tour: https://www.bayareaolderadults.org/a-good-place Space is limited to 10 people so register early to secure your spot.

Event 2
Historic Tour of the Rengstorff House and Picnic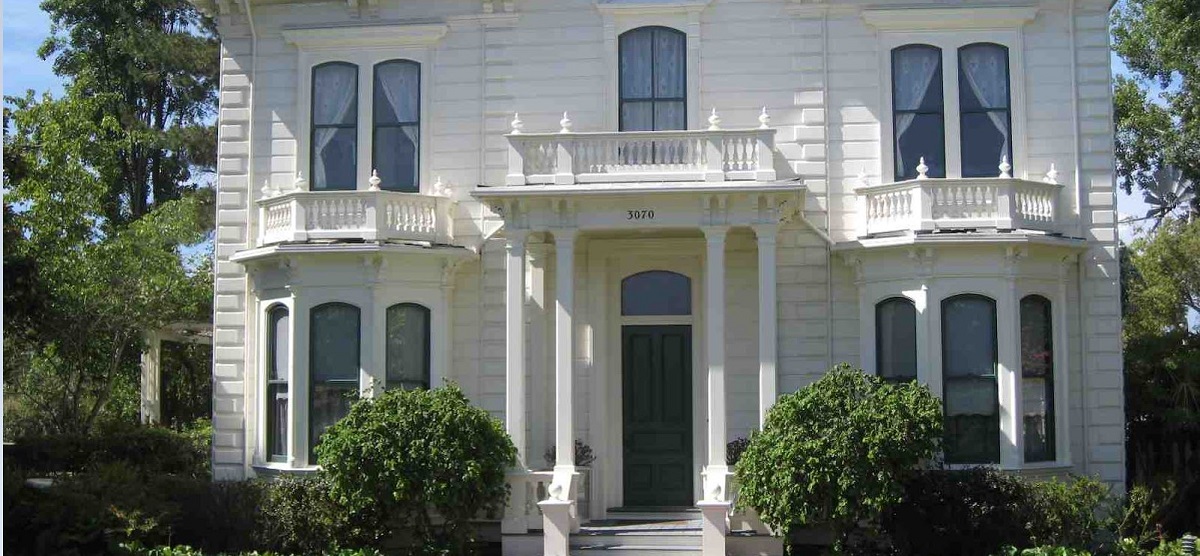 Friday March 3, 2023 from 10:30 AM to 1:30 PM
The Rengstorff House circa 1864 is Mountain View's oldest historic house and is one of the finest examples of Victorian Italianate architecture on the West Coast. It was built by Henry Rengstorff who grew up in Germany and was lured to California by stories of the Gold Rush. Near where the house stands today, Rengstorff built a ship landing that played a significant role in the economic development of the Peninsula. We will take a one hour tour of the home to learn about the history of the Rengstorff family and what life was like in the Victorian era. After the tour, we will have an outdoors group brown bag (bring your own) lunch overlooking Shoreline Lake. Space is limited so reserve your spot now. Photo by Anne Ferguson.

Location: Shoreline Park Mountain View CA 94043
Event 3
Japanese Garden Tour, Cherry Blossoms and Picnic
Friday April 14, 2023 from 10:00 AM to 1:00 PM
Spend your morning on a 90-minute expert-led tour of the Japanese Friendship Garden that was built as a symbol of everlasting friendship between the City of San Jose and its Sister City of Okayama in Japan. This tranquil garden has picturesque bridges, waterfalls and Koi pond. At this time of year, the cherry blossoms should be in bloom. After the tour, we will have an outdoors group brown bag (bring your own) lunch under shady redwoods. Space is limited so reserve your spot now.

Level of Difficulty: : Easy
Number of Miles: : 1.5
Location: Japanese Friendship Garden San Jose CA 95112