EDUCATIONAL LECTURES
Join us for live seminars via video conference on a variety of topics ranging from science to nature to health and more!
As a precaution, we are continuing our lectures and workshops virtually so you can enjoy them in the comfort and safety of your own home. You can participate by phone only (but you won't see the slides) or by video conference - it is your choice.
If you missed any of BAO's lectures or workshops, you can watch them by clicking this link BAO Videos
If you are not already a member (basic membership is free) and you would like to attend our events for FREE, please register as a member by clicking Here before registering for the events.
**REGISTRATION IS REQUIRED** Please click the registration button below to register for the events.
Lecture 18
Screening the Past: Film and the Representation of History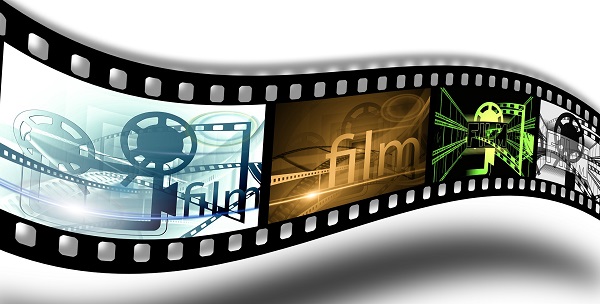 Thursday October 21, 2021 from 10:30 AM to 11:30 AM
This lecture explores how the inherently narrative character of history allows for cinematic representation to play such a dominant role in how history is known. Questions to be raised include what role film plays in our engagement with history, how movies both illuminate and distort our knowledge of the past and why increased access to media content via Netflix, Amazon and other streaming services warrants greater media literacy to decode the making of the story of our past. This lecture is presented by Falk Cammin, Humanities Mellon Scholars Program Director of Foothill College.Image by Gerd Altmann from Pixabay.

Location: Virtual via Zoom
Lecture 20
Cyber Security
Thursday November 4, 2021 from 11:00 AM to 12:00 PM
This seminar will offer a practical information about common cyber threats and how to stay safe online. At the end of the hour, you will understand the difference between a "fake" email and a real email, learn about password management and safe browsers. This seminar is given by Eric Gee, the former director of Generations Lab at Avenidas, Palo Alto and current founder of AnewVista Community Services. Image by Darwin Laganzon from Pixabay.

Lecture 16
Conserving Water Outside Your Home
Thursday November 11, 2021 from 11:00 AM to 12:15 PM
More than half the water consumed by a Santa Clara County household is used in the yard. This workshop will cover many different ways to reduce water use in your yard, pool and garden. Also, we will provide details about how to apply for and successfully complete a Valley Water landscape conversion rebate project and share landscape design templates. This program is in partnership with Valley Water.

Location: Virtual via YouTube streaming
Lecture 17
Understanding Alzheimers and Dementia
Thursday December 9, 2021 from 11:00 AM to 12:15 PM
Dementia affects approximately 11% of Americans 65 years and older with up to 215 million in associated costs. Learn about the latest scientific research on the causes of Alzheimers and dementia, early signs of the disease, what you can do to try to prevent or slow the disease, the latest ways to diagnose and treat the disease, and how the drugs on the market or close to market work. The information will be presented in simple terms to make it easy to understand. The seminar is presented by a Ph.D. scientist with more than 30 years of experience.

Location: Virtual via YouTube streaming
IN PARTNERSHIP WITH