BAO Educational Lectures
Join us for live seminars via video conference on a variety of topics ranging from science to nature to health and more!
Since we had to cancel our in-person lectures due to the shelter-in-place order, we are continuing them virtually so you can enjoy them in the comfort and safety of your own home. You can participate by phone only (but you won't see the slides) or by video conference - it is your choice.
If you are not already a member (basic membership is free) and you would like to attend our events for FREE, please register as a member by clicking Here before registering for the events.
**REGISTRATION IS REQUIRED** Please click the registration button below to register for the events.
Lecture 3
Dietary Fats: The Good, the Bad and the Ugly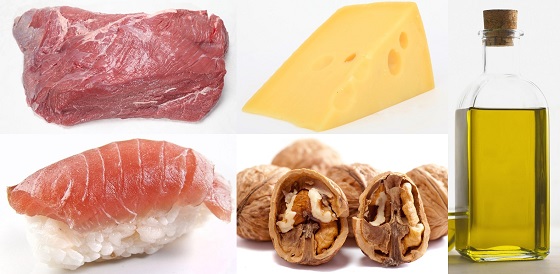 Thursday February 25, 2021 from 11:00 AM to 12:15 PM
In the 1970s, it was thought that dietary fat was the root of all evil and caused the growing epidemic of coronary heart disease and obesity in the United States. This started a low fat trend in the food industry. As it turns out, there are some fats that are important for a healthy diet. In this seminar, Dr. Nusrat Khaleeli will discuss the complex role of fats in our body and explain how certain fats cause negative health effects.

Lecture 4
Searching for Sustainable Water in Silicon Valley
Thursday March 18, 2021 from 11:00 AM to 12:15 PM
The Bay Area has faced significant droughts for many years. This makes a safe, clean and reliable water supply essential to sustain our economy and quality of life. At this event, we will take a virtual tour of San Jose's award-winning Advanced Water Purification Center to learn the processes water undergoes to be clean enough to be used for drinking and the future of water reuse.

Lecture 5
All You Need to Know to Prepare for Emergencies
Thursday April 8, 2021 from 11:00 AM to 12:15 PM
We all know we need to be prepared, but too often we put off planning for disasters until it is too late. Join us to learn about the most important steps that you can take to be more prepared for a disaster like the California wildfires or earthquakes. Our speaker, Doug Mosher, will focus on actions such as building your support network, receiving emergency notifications and creating an emergency plan. Photo by Gerd Altmann from Pixabay.

BAO SPONSORS
IN PARTNERSHIP WITH