Day Trip 1
CLOSED: Tidepools, Seals & Chocolate Adventure Day Trip
Thursday June 3, 2021 from 8:30 AM to 6:00 PM
*This trip is full but please do register but do not make payment to be on the wait list. If enough people are interested, we will schedule another trip.* Join us for a day on the coast exploring tidepools, beaches and cliffs to see sea stars, anemones, harbor seals, shorebirds and colorful foliage with a picnic lunch by an historic ranch. We end the day with hand-crafted hot chocolate and some time to stroll in downtown Santa Cruz. Photo by Grey3k - Own work, CC BY 3.0

Level of Difficulty: : Easy
Number of Miles: : 2.5
Location: Bus Pickup in Saratoga CA
Hike 11
CLOSED: * In-person* Birds of a Feather
Wednesday June 9, 2021 from 9:00 AM to 1:00 PM
Join us for a leisurely wildlife walk along Coyote Creek Trail where we will be serenaded by birds and see water-loving plants along the creek. We will explore Ogier ponds, a birding hotspot, looking for waterfowl and expecting to see birds of prey soaring above us and songbirds in the bushes and trees. Along the way, we will learn how waterfowl such as ducks, geese, and coots stay warm and dry both in the water and while flying from pond to pond and how to use feathers for bird identification. We end the walk with a social picnic. Image by Valley Water.

Level of Difficulty: : Easy
Number of Miles: : 3.0
Location: Ogier Ponds Morgan Hill CA
Lecture 9
Our Global Water Crisis

Thursday June 10, 2021 from 11:00 AM to 12:15 PM
In this workshop, participants will learn about water as a global scarce, nonrenewable resource, the critical role it plays in the sustainability of our planet and the impending national water crisis with 45 states suffering water stress conditions. Americas clean water crisis goes far beyond Flint. According to the EPA, last year 30 million Americans lived in areas where water systems violated safety rules and the threats from growing populations, pollution and global warming will only make things worse. An understanding of the current global state of the water crisis will leave you with the awareness and sense of urgency that this issue deserves.This special program is hosted in partnership with Valley Water. Image by rony michaud from Pixabay.

Day Trip 2
Tidepools, Seals & Chocolate Adventure Day Trip
Wednesday June 16, 2021 from 8:30 AM to 5:00 PM
Join us for a day on the coast exploring tidepools, beaches and cliffs to see sea stars, anemones, harbor seals, shorebirds and colorful foliage with a picnic lunch by an historic ranch. We end the day with hand-crafted hot chocolate and some time to stroll in downtown Santa Cruz. Photo by Grey3k - Own work, CC BY 3.0

Level of Difficulty: : Easy
Number of Miles: : 2.5
Location: Bus Pickup in Saratoga CA
Hike 12
Virtual Joseph D Grant Watershed Walk
Thursday June 17, 2021 from 11:00 AM to 12:30 PM
On this virtual tour, we travel along trails past three lakes and see the wildlife in Joseph D. Grant County Park. Along the way, we learn about the San Felipe Restoration Project managed by Valley Water and its importance as a habitat for endangered and other wildlife. This program is in partnership with Valley Water. Photo by Thomson200, CC0, via Wikimedia Commons.

Hike 15
In-person Animal Tracks Exploration
Friday June 18, 2021 from 9:00 AM to 1:00 PM
Join us for a new hike at Coyote Creek County Park. This excursion takes us along coyote creek covered by shady trees. Along the way, our animal tracks expert will teach us about the wildlife such as coyotes, raccoons, deer, pigs, bobcats and mountain lions that can be found at this park and how to identify their tracks. Everyone will be given tools to identify tracks on the trails. We will end with a bring your own social picnic lunch at Anderson Lake County Park Visitor Center picnic area. Image by Samantha Good from Pixabay.

Level of Difficulty: : Easy
Number of Miles: : 2.0
Location: Coyote Creek County Park, Morgan Hill CA 95037
Hike 13
* In-person* EXCLUSIVE Little Uvas Creek Wildlife Exploration
Wednesday June 23, 2021 from 9:00 AM to 1:30 PM
We have this park, that is bustling with life, all to ourselves as we take an expert-led wildlife journey in a preseve that is not open to the public. We pass through serpentine grassland, oak woodland and chaparral habitats, gray pines and toyon, explore three spring-fed ponds that provide water for wildlife such as birds and the threatened western pond turtle. We end the walk with a social picnic. Image by Anne Ferguson.

Level of Difficulty: : Easy-to-moderate
Number of Miles: : 2.0
Location: Little Uvas Creek Open Space Preserve Morgan Hill
Lecture 10
Understanding Medicare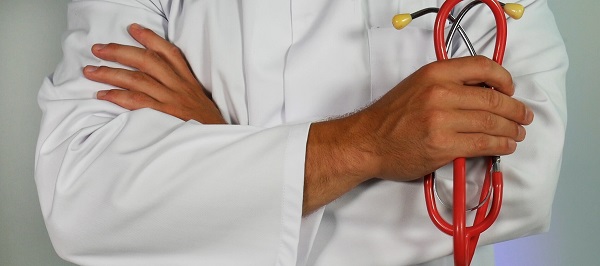 Thursday June 24, 2021 from 11:00 AM to 12:15 PM
Become an informed consumer by understanding how Medicare works. The choices you make now will impact your health, your budget, and your happiness. In this seminar, you will learn the what, when, and how of Medicare A, B, C, D, and Medigap plans. Understand the differences between Advantage plans and Medigap plans and make the most cost-effective choice. This is an informational not a sales presentation on specific plans. There will be time at the end of the seminar for questions and answers. Photo by Online Marketing on Unsplash.