Home
| BAO Cultural Events


Join us in exploring new cultural adventures! Registration is required and space is limited, so please sign up as soon as possible using the registration button below. Once you register, we will send details about the meeting location and other important information.
BAO members get a discount on the events. Basic BAO Membership is free and Premium BAO Membership is $25 and pays for itself with after the first two events. If you are not already a BAO member, and want to join to receive discounts, please Click Here before registering for the cultural events.
Please click the registration button below to register for the events.

If you need a ride to the event or you would like a buddy to meet you there, please email us at share@bayareaolderadults.org
Event 1: Islamic Center Tour and Lunch

Wednesday February 15, 2017 from 10:00 AM to 1:00 PM
Muslims make up close to one quarter of the world's population and split into two major sects in a power struggle upon the death of the Prophet Muhammad in 632 AD. Eighty-seven percent of Muslims belong to the Sunni group and about 10% are Shia Muslims. SABA (Shia Association of Bay Area) is an Islamic Center in San Jose which provides religious, community and education services locally. Join us for a tour of SABA to learn from an expert about the history of Islam and its sects, the commonalities and differences between the Islam and other major world religions, and enjoy the opportunity to have your questions answered. Shoe covers are provided. Wheelchair accessible. We end with a social lunch. Space is limited so reserve your spot now.
Location: North Valley Area of San Jose CA 95134
Additional Benefits: Lunch is included.
Event 2: Earth from Space
Thursday, February 16, 2017 from 12:30 PM to 2:00 PM
Visit the NASA Ames Research Center for a groundbreaking two-hour special film that reveals a spectacular new space-based vision of our planet Earth on a high-definition 40-foot wide screen. This film was produced by NOVA, in extensive consultation with NASA scientists, and takes data from earth-observing satellites and transforms it into dazzling visual sequences, each one exposing the intricate and surprising web of forces that sustains life on Earth. After the film, take a self-guided tour through the exhibits such as Science on a Sphere which gives you a look at the planets in the Universe with a large, spherical projection system. Check out the NASA mission data describing all we have discovered thus far about the moon, learn about the microgravity research performed at the International Space Station, and the variety of technologies, spacecraft and probes used to explore the universe.
Location: Moffett Field, CA 94035
Event 3: Japanese Garden Tour and Picnic

Thursday March 30, 2017 from Noon to 2:30 PM
Start the day with a group brown bag (bring your own) lunch at a reserved picnic area among roses. Then spend the rest of the afternoon on a 90-minute tour of the Japanese Friendship Garden that was built as a symbol of everlasting friendship between the City of San Jose and its Sister City of Okayama in Japan. This tranquil garden has picturesque bridges, waterfalls and three golden Koi ponds inter-connected by streams that run the length of the garden. Space is limited to 20 people so reserve your spot now.
Location: Kelley Park San Jose CA 95112
Additional Benefits: Parking fee is included.
Event 4: Planet Nine
Tuesday April 4, 2017 from 12:45 PM to 2:30 PM
The New Horizons spacecraft gave us our first close look at Pluto. Join us for an special 360-degree, 3-D Planetarium Show about the history of Pluto and the search for a new ninth planet using both space imagery and simulations. Follow Mike Brown, Professor of Planetary Astronomy, and his team at CalTech as they uncover dwarf worlds like the remarkably bright Eris; Haumea, an egg-shaped object rotating incredibly fast; and Sedna, whose orbit takes it deep into the far reaches of the Solar System. Is there a new planet beyond these distant objects? We watch Mike Brown's first night searching for the ninth planet at the Subaru Telescope in Hawaii. We end with a guided tour of the night sky in full dome presentation view along with Q&A
Location: Fujitsu Planetarium at DeAnza College, Cupertino CA 95014
Event 5: Solid Waste Recycling Tour

Thursday April 27, 2017 from 10:30 AM to Noon
What happens to your garbage and recyclables after you take them out to the curb? Join us for a tour of the Sunnyvale waste and recycling station that processes 650 tons of our waste per day. Learn about the different waste reduction methods used over the past 90 years. Then we see first-hand the technologies used for the complex sorting process important for removing as much recyclables as possible to minimize landfill use and the compactors used to create 24 ton trash blocks that taken by each truck to the landfill. There will be time for questions and answers during and after the tour. Space is limited to 25 people so reserve your spot now.
Location: Sunnyvale CA 94089
Event 6: Tour of San Jose's Japantown, Lunch and Museum Tour

Thursday May 18, 2017 from 11:00 AM to 3:00 PM
Did you know that San Jose's Japantown is one of only three surviving Japantowns in the United States? Join us as an expert guide takes us on a 90 minute walking tour to all the historic sites including the Buddhist Church, parts of which served as a temporary shelter for Japanese Americans after they were released from the internment camps at the end of WWII. We will break for lunch in Japantown. After lunch, we will take a 90 minute expert-led tour of the Japanese American Museum exhibits. Space is limited to 20 people so reserve your spot now.
Location: Japantown San Jose CA 95112
Additional Benefits: Japantown and museum tour are included.
Event 7: Jain Center Tour and Lunch

June TBA 2017 from 10:00 AM to 1:00 PM
Some of the world's major religions originated in India. While Hindus make up 80% of the 1.3 billion population, Jains are part of the diverse culture that thrives in India today. With a worldwide population of seven million, a majority of whom reside in India, the Jains are known to follow central tenets of non-violence, non-absolutism or open-mindedness and non-attachment to worldly possessions. Join us for a tour of the Jain Temple, attend a presentation by a scholar about the history of the Jain religion and enjoy the opportunity to have your questions answered. We end with a social vegetarian Jain lunch. Space is limited to 25 people so reserve your spot now.
Location: Milpitas CA 95035
Additional Benefits: Jain lunch is included.
Event 8: Beginner Watercolor Class
Tuesday July 25, 2017 from 11:00 AM to 12:30 PM
Learn to paint in watercolors with artist, Shelley Capovilla, who was born with a paintbrush in her hand. Her artistic mediums are watercolor, acrylic, tempura, airbrush, oil pastel, soft pastel, charcoal, colored pencil and more. Create your own masterpiece. This is a 90 minute class limited to 25 people so reserve your spot now.
Location: Santa Clara CA 95050
Additional Benefits: All materials are provided.
Event 9: TBD
August TBA 2017 from 11:00 AM to 1:00 PM
Event 10: Crime Scene Investigation Bay Area

Friday September 15, 2017 from 6:00 to 8:30 PM
Are you fascinated with forensic TV shows like CSI and Dexter? Have you always wondered what it's like to work in a REAL crime lab? This virtual tour of the Santa Clara County Crime Lab walks through all the different areas of the lab via photographs and stories from real cases. The presentation is given by a criminalist with over 16 years of experience who has worked on many different kinds of cases, from crime scenes to shoeprints to bloodstain patterns.
Location: San Jose CA 95110
Event 11: Earthquake Science and Picnic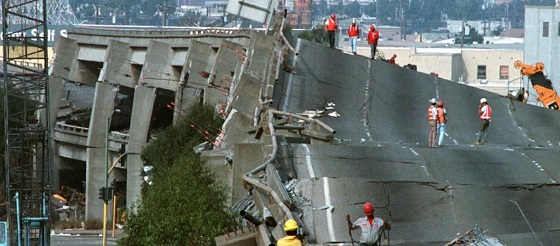 Tuesday September 26, 2017 from 11:00 AM to 1:30 PM
The Menlo Park Science Center has been the flagship research center for the United States Geological Survey in the western United States for more than 50 years. It houses extensive research laboratories and scientific infrastructure. We will have a one-hour presentation about the latest technologies used to detect earthquakes. Afterwards, we will enjoy a picnic lunch on the beautiful grounds of the Science Center.
Location: USGS Menlo Park, CA 94025
Event 12: Winery Tour, Tasting and Lunch

October TBD 2017
Location: TBD
Additional Benefits: Lunch, tasting and tour are included.
Event 13: Winery Tour, Tasting and Lunch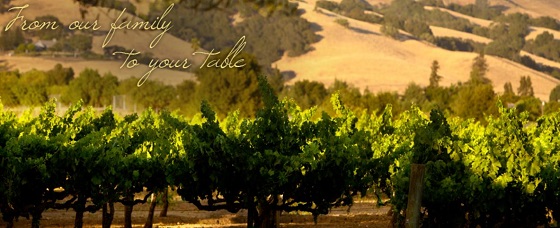 November TBD 2017
Location: TBD
Additional Benefits: Lunch, tasting and tour are included.
BAO CULTURAL EVENTS SPONSORS

Assisted Living Locators is a free referral service for long-term care and senior housing. They provide compassionate expertise every step of the way that is personalized for you and/or your loved ones. Recommended by more physicians than any other agency. To learn more about their experience and philosophy, please click here
BAO CULTURAL EVENTS PARTNERS